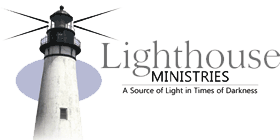 Lighthouse Ministries provides financial assistance to families and individuals with limited resources. It helps with rent, utilities, medicine prescriptions, traveler's aid, food, and assists the participant in finding additional resources to move beyond their crisis.
How Can I Help?
If you have a desire to help your community and do ministry at the same time?  Lighthouse Ministries can help you fill this desire.
If you know when your group would like to serve, please register and Willie Dillenbeck will be in contact with you. You can also call the church office at 843.395.1370 or email Willie at wdillenbeck@exit137.org if you have any questions.
Current Projects
| Project | Category | Availability |
| --- | --- | --- |
| Answer the Phone | | Open |
| Check In Participants | | Open |
| Data Entry (Training Required) | | Open |
| Help Stuff & Ready Mailouts | | Open |
| Interview Participants (Requires 3 hours/ 1 day per week) | | Open |
| Pick Up/Deliver Donated Items | | Open |
| Verify Participant Information | | Open |
| Organize Food Pantry & Supplies | | Open |
| Building Maintenence | | Open |
| Updating & Maintaining Brochures | | Open |